This work by Marc Lejeune / Circus Marcus is licensed under a Creative Commons Attribution-NonCommercial 4.0 International


L'enclume
L'enclume is the OST of the short-film L'enclume from the french director Thierry Nevez. almost a mute film, this tale relate the story of a boy who received a anvil for his 12th years birthday.
This short-film received various prices and also a nomination for the music 😉
You can see the film just here.
Le socle
Le poids
L'enclume
---
To download it for free, just click on the « download » button under the playlist on the left or go on the Free Music Archive page of this album
Or, you can support me buying L'enclume and naming your price on Bandcamp
---
If you like playing piano, you can also download the scores of this album
To support me, you can also buy the music sheets book of Vous êtes quelqu'un de terriblement absent where you can find the scores of L'enclume and Le socle.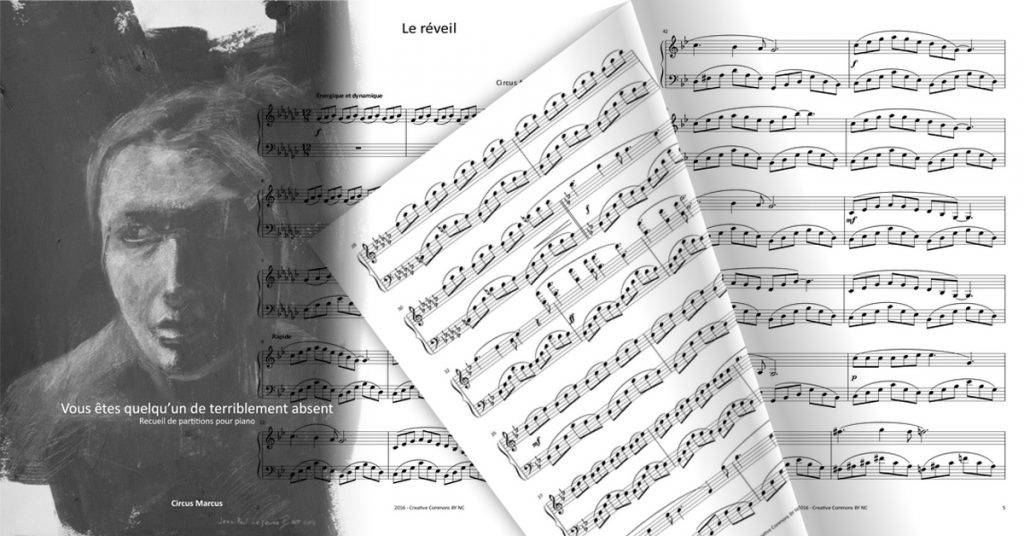 ---
I made this wonderful artwork.