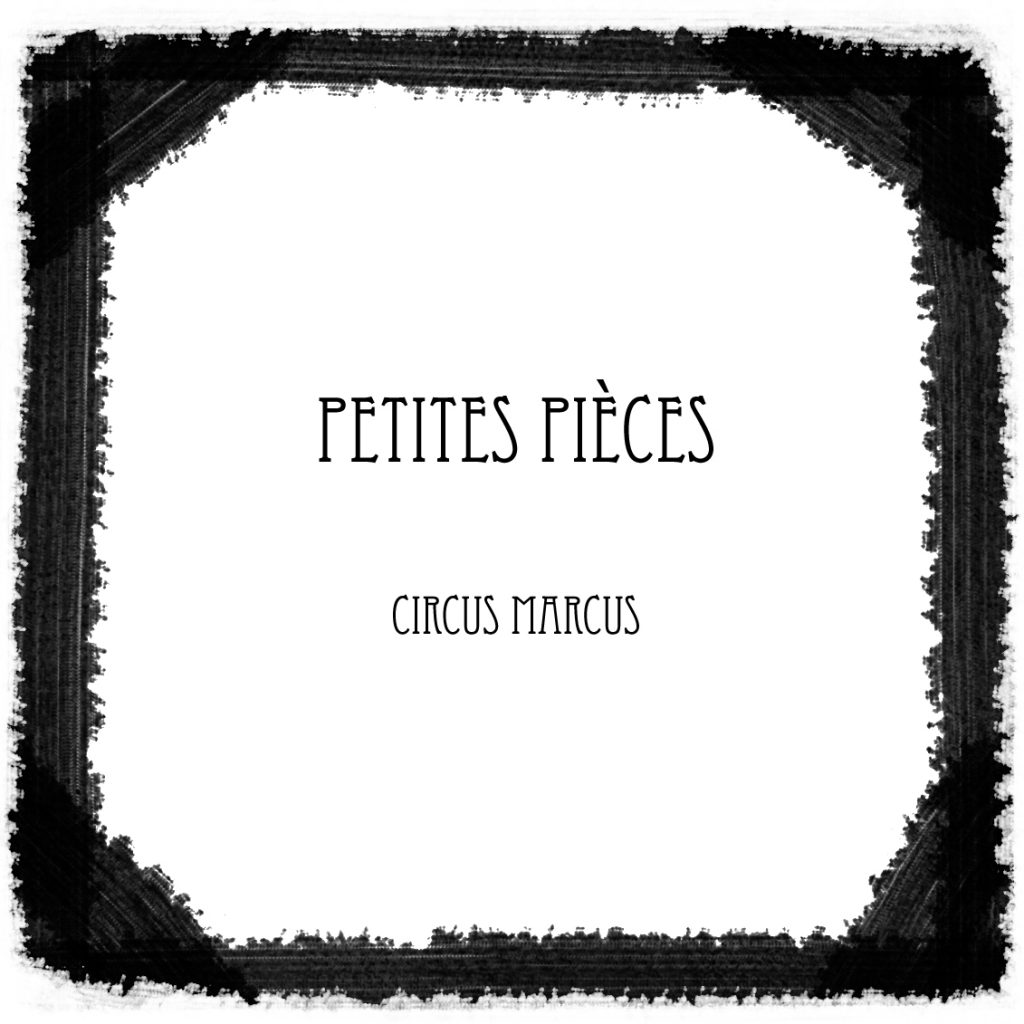 This work by Marc Lejeune / Circus Marcus is licensed under a Creative Commons Attribution-NonCommercial 4.0 International



Petites pièces
Petites pièces is a set of easy piano pieces for beginners. I started to composed them in 2014 for my wife because she was starting study piano.
Until now, there is only 3 Petites pièces:
Petite pièce macabre No 1 – Sous l'escalier | youtube
Petite pièce macabre No 2 – Fermer les yeux | youtube
Petite pièce minime No 1 – Minuit | youtube
---
To download it for free, just click on the « download » button under the playlist on the left or go on the Free Music Archive page of this album
Or, you can support me buying Petites pièces and naming your price on Bandcamp
---
If you like playing piano, you can also download the scores of this album
To support me, you can also buy the music sheets book of Vous êtes quelqu'un de terriblement absent.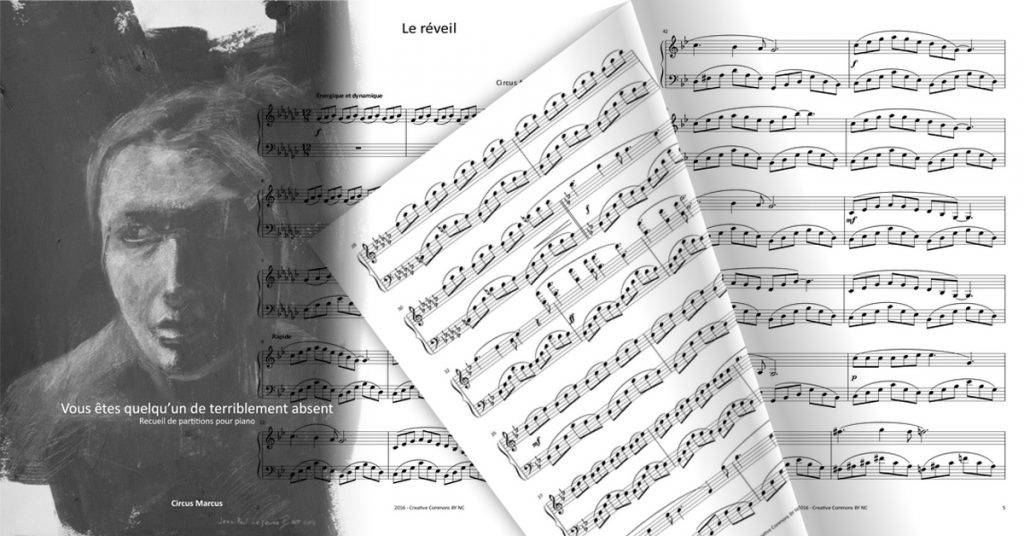 ---
I made this artwork